Security Lock Components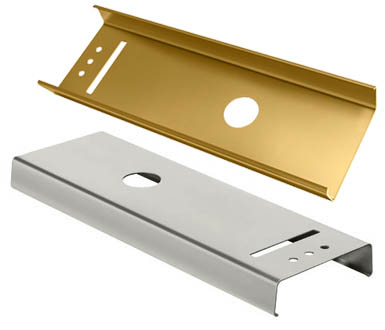 Moheco Products manufactures decorative covers for hotel security door locks, roll forming the covers in stainless steel, bronze and brass, in a bright or satin finish. Each cover has a PVC coating that protects against marks and scratches during assembly, shipping and installation.
At the end of Moheco's process, the covers are post-pierced in a cut-off die, finishing the covers for immediate assembly.
Pre-piercing and post-piercing are common in all of Moheco's roll forming operations.