Chimney Products
"Our chimney flashing kits,
when properly installed*,
will outlast the life of the roof."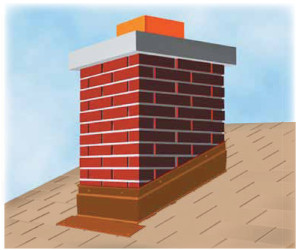 The Moheco two-layer chimney flashing system provides an additional layer of protection where the chimney meets the roof.
The first layer is a traditional step-flashing system with base and cricket.
Our second layer is a pre-formed counter flashing with a nailing strip that fits tightly against the chimney and covers the step-flashing. In addition, there is a mastic channel at the top to seal the counter flashing to the chimney.
These factors enhance a professionally finished job and cut installation time up to 50%.
The flashing kits are available in retrofit and reglet style for saw-cut applications, come in five colors and may be special ordered in copper.
* Installation instructions in English and Español

 

are included in each kit. 
To have our complimentary Moheco Products marketing literature sent to you, please contact us.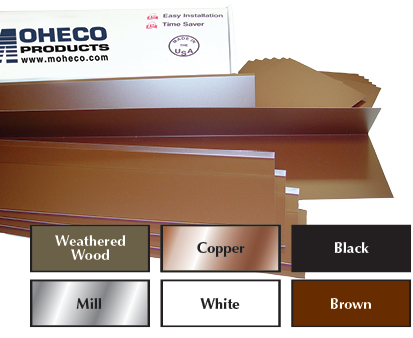 Chimney Flashing Kit
Chimney Problems Solved… In a Flash!
Saves Time and Money
Fast and easy installation

Reduced prep time – No brake needed

Fits 90% of all single flue chimneys

5 standard colors and 16 oz. copper

Professional Results

Great appearance

Available in Reglet Style for saw cut applications
Each Kit Contains
12 Step Flashings

One 32″ Base Flashing

One 32″ Cricket Flashing

Four 32″ Counter Flashings
*Copper Kits only available through special order*
---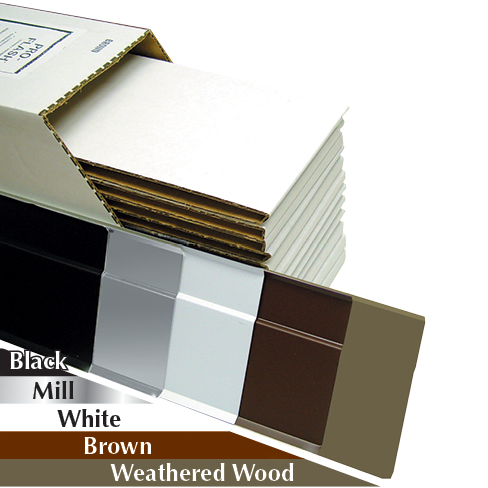 Pro Flash

Pro Flash Counter Flashing

Use on Chimneys and as Wall Dressing

Conceals Rusty Metal and Roofers Tar

Roofer Tested Design
Each Case Contains
12 sleeves of four 32″ counter flashings

Available in custom and standard lengths up to 12′ lengths