Custom Roll Forming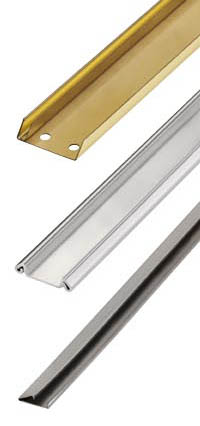 Moheco is the leader in affordable, quality roll forming, with production capabilities, tooling and design resources delivering products according to your needs. Our ERP management system gives us a competitive edge that we pass on to you.
Moheco specializes in short run to production volume roll forming
Strip widths to 12″
Gauge from .010″ to .080″
Expert prototyping
Pre- and post-processes, including punching, piercing, bending, mitering, assembly and bundling
Expert custom tooling developed from drawings or supplied finished parts
JIT-compatible delivery scheduling
50 years of experience in custom roll forming for window components, furniture, automotive parts and home improvement products
The trim on your car, the picture frame on your wall, and dozens of other products you are familiar with were manufactured using Moheco's roll forming technology. Making custom roll forming the best way to accomplish your goals, using Moheco as your supplier.